today, tomorrow and beyond.
Joy

Bowman
Joy has a passion for helping people and she always provides open honest customized solutions. We are pleased to have Joy represent us and we see her passion lived out daily with the families she serves.

Wade Lumbard Owner Brockie Donovan Funeral Home
About Me
Joy Bowman lives in Brandon with her husband Darryl. They have two daughters who live in Saskatchewan. Joy was born and raised in Ontario and moved west in the 1980's. She was a very respected gymnastic coach, following her years as a coach, director, owner, and provincial staff member Joy moved on to Farm Credit Canada. She did a number of rolls at Farm Credit always excelling in any matter that came to customer service. Graduate of the University of Saskatchewan and extensively trained in customer service, communication, and finance she was thrilled when Canada Purple Shield hired her as a funeral pre planner. Her life experience, passion, and compassion help her provide her clients with excellent knowledge-based financial resilient options for providing peace of mind through funeral pre-planning. Joy has dedicated herself to her clients and is motivated by the knowledge that what she does helps provide peace of mind for her clients today and for their families in the future.
Mission Statement
I am here to help my clients by providing them with honest accurate information with regards to options for funeral arrangements, cost of funding funerals, executor protection, travel insurance, and information with regards to tax free probate free options for transferring assets to the next generation.
Vision Statement
I believe that everyone should have a funeral pre plan in place. Somewhere there should be something written down with your wishes. Providing this with the funding of the funeral will relieve some of the pleasures placed on a family when they lose a loved one and provides you with peace of mind knowing that the cost is taken care of for them.
Values
I value honesty above all else. If you don't have your name what do you have? I pledge that I will provide the most current accurate information to my clients.
I promise
I promise to be honest. We are talking about some very difficult and important topics. When we meet I will tell you the truth, provide information that is current and accurate and will never break the bond of trust and confidentiality that we will share.
Certificates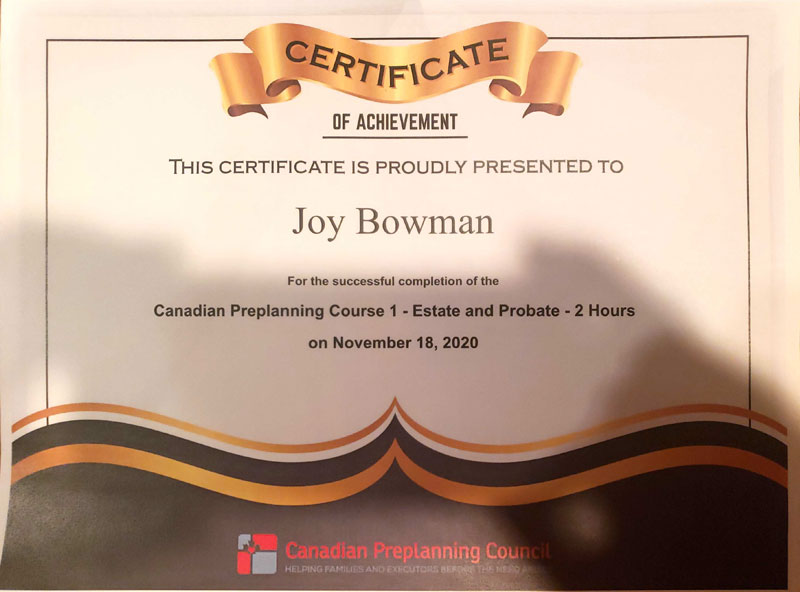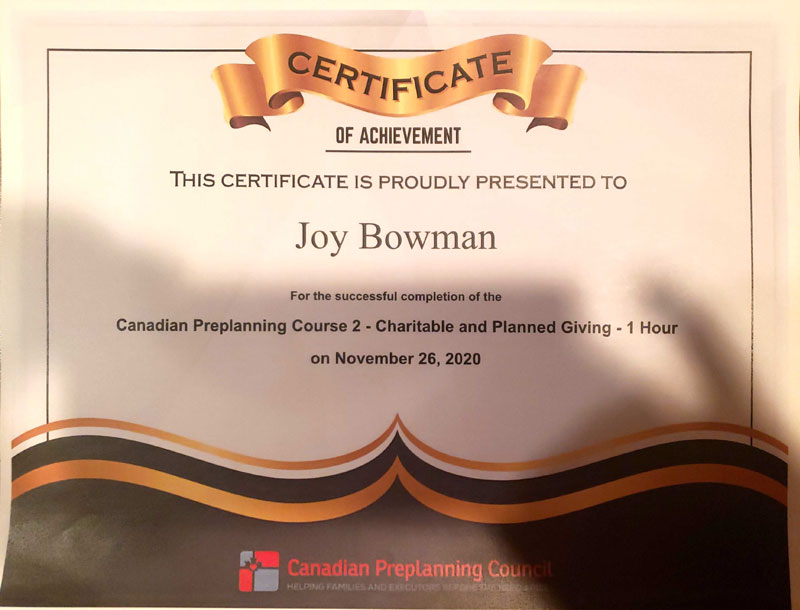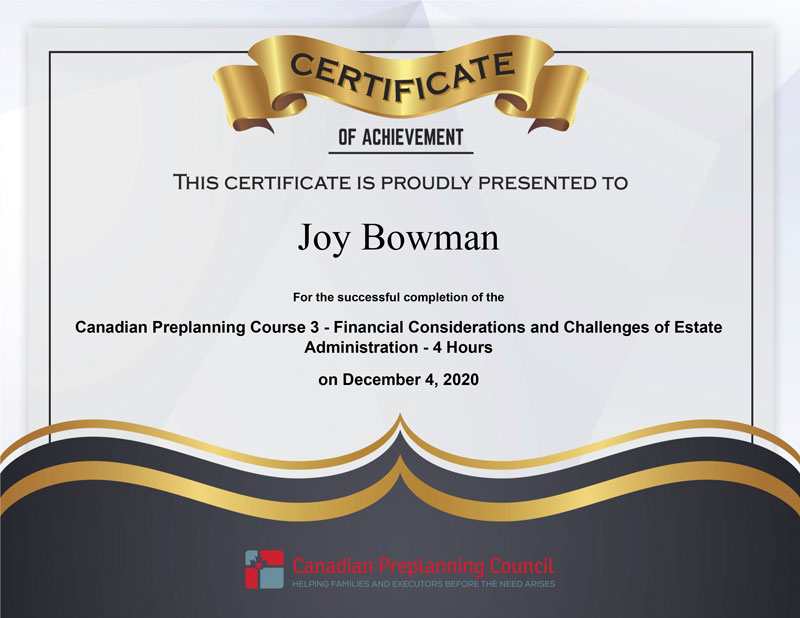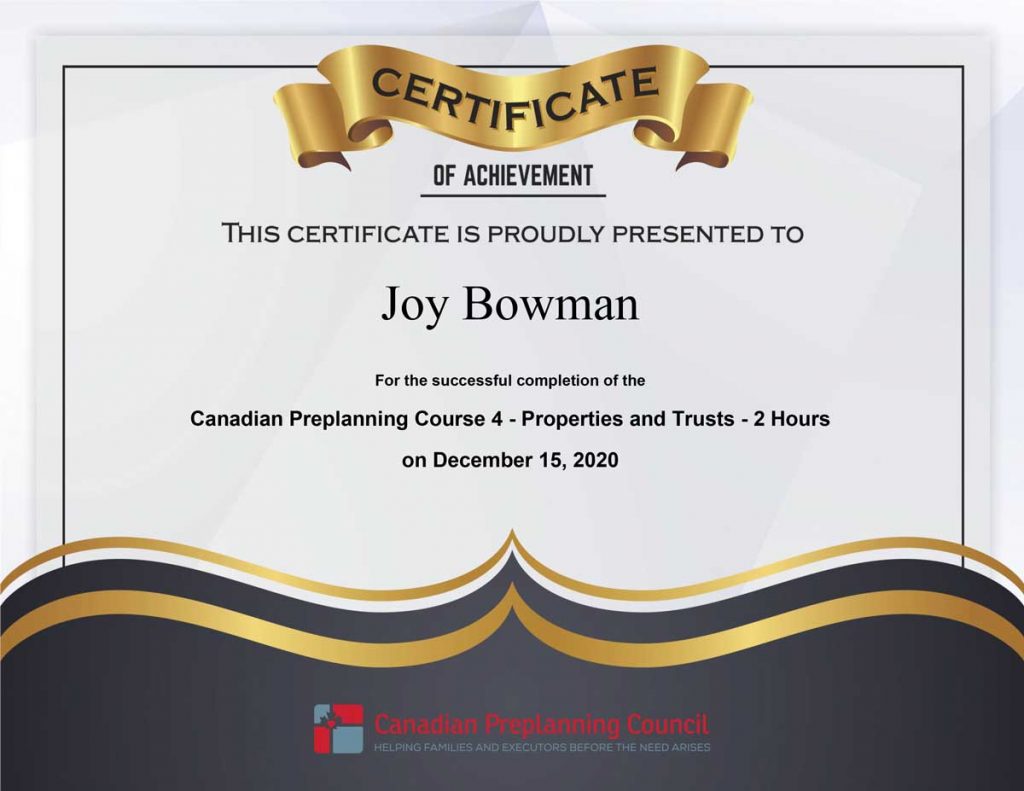 [testimonial_view id="5″]